Canadian Work Permits for Conference hosted by foreign companies: This article will give you all detailed information regarding Canadian Work Permit if you're a visitor in Canada who is listed for a conference here. A lawyer can help you enter as a business visitor also help you get an LMA-exempt Work permit and this is one way how you can get a Canadian Work Permit. If you're a conference delegate or administrative support staff will be considered as a business visitor.
Work Permits are necessary for people who are coming down to Canada for work. There are 2 types of Work Permits which are given. But the Major Difference between both of them is Labor Market Impact Assessment(LMIA ) is a basic requirement that only exists for (TFWP).
Temporary Foreign Work Program (TFWP)
International Mobility Program (IMP)
LMIA guarantees the government that there will be no negative consequences to the government if a specific work individual comes for a job in Canada and personal won't have any negative role to play against the Canadian Market if they come down for the job. IMP  work permits do not require an LMIA because they are usually determined to offer a "Significant Benefit" to the Canadian Economy.
Citizenship Eligibility Calculator for PRs in Canada but works in the US
Canadian Work Permits for Specific Categories (LMIA)
Event Planners
You do not need a work Canadian Work Permit if you're any of these below only if you're under a working contract under a company/organization.
Professional conference organizer
Event Manager
Exhibit Manager
Destination Marketing Consultant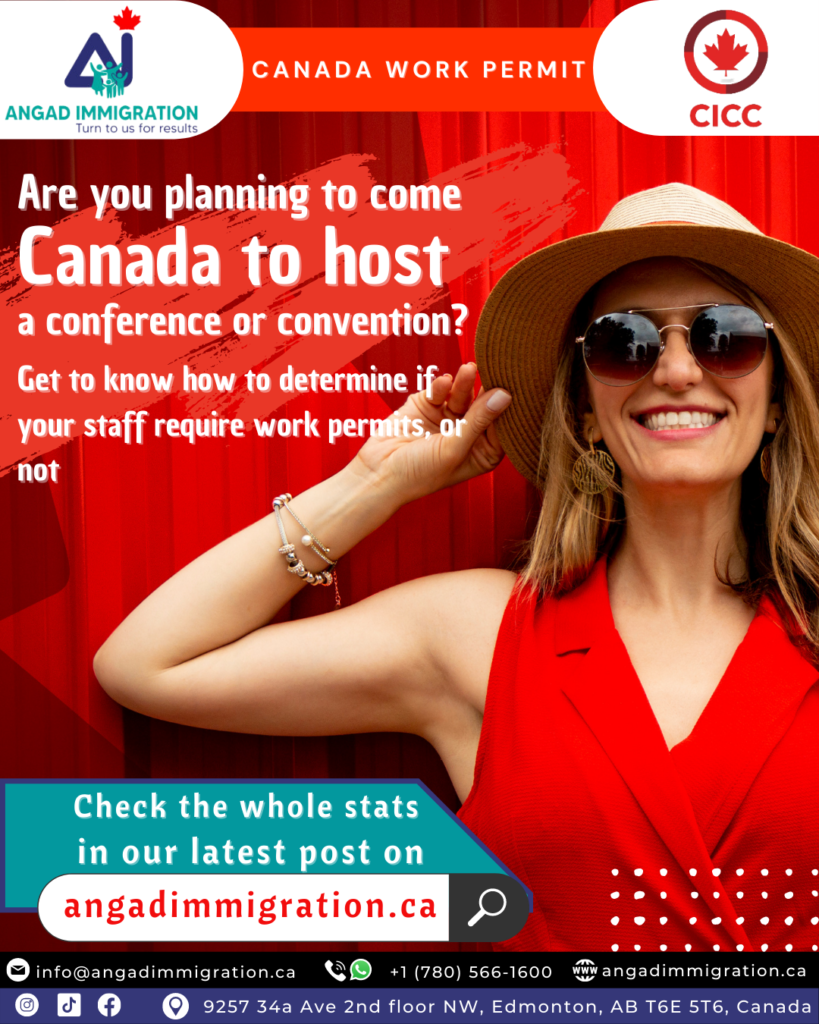 Organizers and Support Staff
They are considered to be business visitors and they really don't have to have a work permit only if the event is being put on by a foreign organization.
Canadian Work Permits for Specific Categories (NO LMIA)
Contract Service Providers
This Category needs a work permit only if they are involved in such activities given below :
audio, video, or show decorating services
lighting, carpentry, or electrical work
installation of show
Work permits for this purpose don't really need an LMIA as they will be hiring direct locals. However, the Government expects to hire local laborers on the convection floor. So that helps the local people a lot for getting paid work done rather than having a foreign national.
Setting up display
These jobs don't require an LMIA if it is required to install and dismantle a booth or display. If it is anything larger than a portable pop.
Schedule an appointment with us HERE if you need a licensed ICCRC Immigration Consultant to represent your application and streamline your path to Canada
We hope that you found this article informative Canadian Work Permits for Conference hosted by foreign companies. If in case you have questions or queries related to any immigration program to Canada. Please schedule an appointment with us. Our best immigration lawyers from Angad Immigration Canada will validate the profile as per the Immigration Program which is best suitable for you.